Volunteer Futures Symposium 2017
Event Details
Volunteers, non-profits and charities strengthen and build communities. To succeed we must be aware of trends and be ready to take advantage of all the opportunities. Themes this year are - building a diverse leadership network, engaging youth volunteers, embracing new technology and opportunity to hear from the Community Gaming Grants Branch.
Join BCACG & Volunteer BC - at VOLUNTEER FUTURES SYMPOSIUM 2017 - WORLD OF OPPORTUNITY. For the 2nd year we have combined the event to offer a cost-effective conference known for its inspiring keynote addresses, practical workshops and relevant sessions with plenty of opportunities to network with colleagues and volunteers from across BC.
New this year - Project Management Volunteers (PMV) will be offering a reduced rate/full-day workshop on Introduction to Project Management for Not for Profits in conjunction with the conference. Limited spaces available. More details found under the PMV tab.
Registration fees include: All sessions, breakfast, lunch, coffee & refreshments.
Everyone is welcome! Volunteers, staff, board of directors, volunteer coordinators and from general public wanting to learn more about volunteerism and non-profit/charities sector can attend. Sign language interpreters are available making this event accessible for people who are deaf and hard of hearing.
Schedule:
Wednesday, October 4
8:30 - 4:30 pm

Thursday, October 5
8:30 - 3:30 pm
Keynote: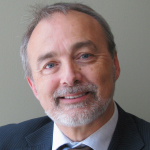 Vancity Presents: DIVERSITY IN LEADERSHIP, Bill Walters
Bill Walters is currently the Project Lead for DiverseCity onBoard – Metro Vancouver, working on behalf of The Laurier Institution. In his over 30-year career as a senior executive in provincial government and the non-profit sector, Bill accumulated extensive experience working with multiple stakeholders in the areas of immigrant settlement, multiculturalism, education/training, and labour market policy and programing. Bill has also been highly engaged with non-profit organizations as an Executive Director and as a board member, and recently spent two years on an elections committee for a large credit union which involved the screening of candidates for the Board of Directors. In his spare time, Bill is an avid musician and performs with several jazz and concert ensembles.
---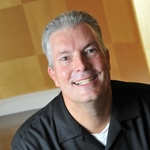 YOUTH SERVICE: IT CHANGES LIVES
David Battey is President and Founder of Youth Volunteer Corps (YVC), a nonprofit organization operating in the U.S. and Canada focused on increasing service opportunities for youth and helping them develop a lifetime ethic of service. David is a nationally recognized leader in the fields of community service and youth development. As a Political Economy major, he initially developed the concept for YVC in 1985 as part of a senior public policy thesis while attending Williams College in Massachusetts. In 1986 he returned to his hometown to establish the Youth Volunteer Corps of Greater Kansas City. After operating the program for two years, David was hired by Youth Service America to begin national replication of the YVC model, which helped him eventually launch YVC as an independent nonprofit. Since then, the YVC network has grown to include nearly 40 Affiliates in the United States and Canada. More than 300,000 Youth Volunteers have served more than 4.5 million hours with YVC since 1987.
---
More speaker announcements coming soon!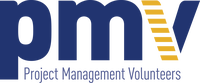 Introduction to Project Management for Non-profits
New this year - Project Management Volunteers (PMV) will be offering a full-day workshop at a reduced rate on Introduction to Project Management for Non-Profits as part of the Volunteer Futures Symposium.
Project Management Workshop Objective The objective of this workshop is to introduce non-profit leaders to the practice of project management. You will learn how project management can assist you in successfully planning and completing initiatives through the use of basic project management tools and processes.
Workshop Plan
Project Planning
Project Estimating Techniques
Scheduling and Budgeting
Project Controls
Status Reporting
Change Management (i.e. How to Make Changes to a Project)
Closing a Project
Date: Wednesday, October 4
Time: 9:00 am - 4:00p m
Additional Fee: $50 Location: Executive Airport Plaza Hotel Richmond (Room to be confirmed)
Spaces is limited to 15! To register, purchase tickets below.
---
FAQ:
Do I have to purchase the Symposium ticket to attend the PMV workshop? What would the rate be?
Yes, to attend this specially priced PMV Workshop you need to purchase a Symposium ticket and a PMV ticket. i.e. Purchase a Symposium ticket @ $200 (early bird) and PMV Workshop ticket @ $50. This will include coffee/refreshments/meals + all conference sessions. You can attend any of the sessions during the event.
Location:
Executive Airport Plaza Hotel Richmond
7311 Westminster Highway
Richmond, BC V6X 1A3
---
How do I book a room at special rate?
Executive Airport Plaza Conference Hotel is offering conference delegates a special rate of $119/night. Please call @ 604-278-5555 or 1-800-663-2878 and ask for the Volunteer Futures Special Room Rate and reserve your room via credit card.
---
What are my transport/parking options getting to the event?
Skytrain station/transit is a few blocks away from the hotel.
Buy your parking pass at the front desk and you must display it on your dashboard.Exact change is required. Details to come
Our sponsorship package outlines exciting opportunities for you to become involved in supporting the event. Check out the Sponsorship Package.
We acknowledge the support of the Province of British Columbia.