Celebrating Volunteers - April 15 - 21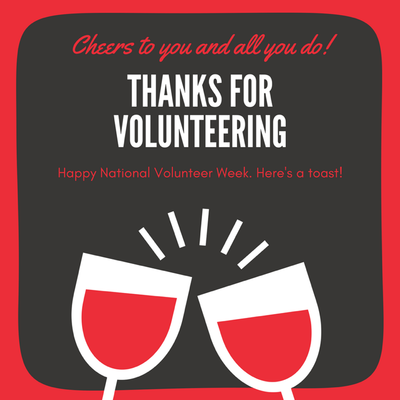 THANK YOU to all the incredible efforts of volunteers across BC. National Volunteer Week (NVW)  is when we can all take time to recognize volunteers and celebrate the power of volunteerism in the province.  
Thank you to Volunteer Canada & Investors Group who have partnered to deliver the NVW Campaign.
Subscribe to our Newsletters