September 2019

Back to Work, Back to School - Fall Training
Where did the summer go? Everyone is back from summer vacation and kids are back to school! Education and training provide valuable professional development for anyone interested in volunteerism, non-profits, and charities. Explore the variety of training available this fall under our Training Calendar.
Still Deciding? - Top reasons to attend

Still Deciding? - Top reasons to attend
1. We Offer Good Value - Our event is cost-effective. *Only $250/for full 2 days. *Members rate.
2. We Offer Practical Sessions - Attend workshops on Tech Tools for Volunteer Management, Fundraising, When Volunteering Goes Bad, Clear Language & Design and more. 
3. We Have A High-Calibre Keynote - The Courage to Lead with David Gouthro, President of The Consulting Edge.
4. Share expertise - Network and Collaborate with Like-Minded Partners.
5. Check out our sponsors & partners! These companies believe in the work of the non-profit sector and the value of volunteers!
New Session - Understanding Financials for your Community Gaming Grant
This Volunteer Futures Workshop will guide you through the Community Gaming Grant Financial Statement Guidelines and how to better prepare financial documents needed for the Gaming Grant Application. The session will also touch on understanding basic accounting terms and how to read financial statements. 
In The News: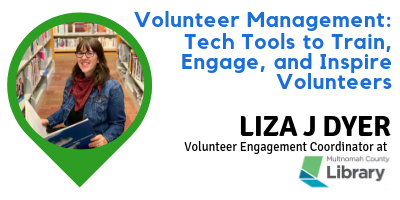 Thank you Charity Village for the great article about our presenter Liza Dyer and her session about Tech Tools to Train, Engage & Inspire Volunteers. Click here for full story.
Volunteer Management Training
Looking for volunteer management training. Check out the following:
Volunteer Futures 2019