It's Here! Volunteer BC - New Website
We are excited to announce the launch of our new website. The site features a fresh look, easy navigation and more focus on what our visitors need. The goal of this new site is to provide our visitors an easier way to learn about Volunteer BC's programs and provide them easy access to info about volunteerism.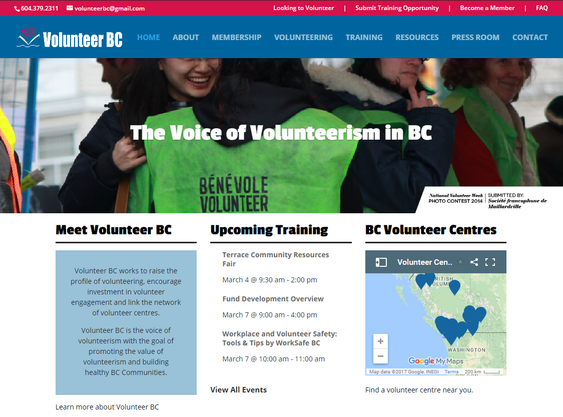 There are the new features and dynamic content:
We hope you enjoy the new site and find it useful as key source of information about volunteerism in the province. Visit now - volunteerbc.bc.ca and familiarize yourself with the new design.
Subscribe to our Newsletters