Celebrate International Volunteer Managers Day (IVMD) - November 5th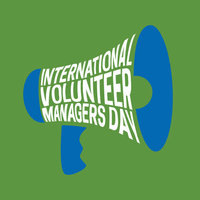 IVMDay was developed in order to bring recognition to individual Managers of Volunteers and their roles in the mobilization and support of the world's volunteers. For the 5th year, AVRBC and Better Impact will present the IMPACT Award to celebrate two individuals who have shown exceptional leadership and knowledge in the field of administration of volunteer resources. Check out this year's nominees.
Go hug a volunteer manager and thank them for all the hard work they do!
Subscribe to our Newsletters