Volunteer Futures Symposium 2017
Event Details
Volunteers, non-profits and charities strengthen and build communities. To succeed we must be aware of trends and be ready to take advantage of all the opportunities. Themes this year are - building a diverse leadership network, engaging youth volunteers, embracing new technology and opportunity to hear from the Community Gaming Grants Branch.
Join BCACG & Volunteer BC - at VOLUNTEER FUTURES SYMPOSIUM 2017 - WORLD OF OPPORTUNITY. For the 2nd year we have combined the event to offer a cost-effective conference known for its inspiring keynote addresses, practical workshops and relevant sessions with plenty of opportunities to network with colleagues and volunteers from across BC.
New this year - Project Management Volunteers (PMV) will be offering a reduced rate/full-day workshop on Introduction to Project Management for Not for Profits in conjunction with the conference. Limited spaces available. More details found under the PMV tab.
Registration fees include: All sessions, breakfast, lunch, coffee & refreshments.
Everyone is welcome! Volunteers, staff, board of directors, volunteer coordinators and from general public wanting to learn more about volunteerism and non-profit/charities sector can attend. Sign language interpreters are available making this event accessible for people who are deaf and hard of hearing.
---
Schedule:
Wednesday, October 4
8:30 - 4:30 pm

Thursday, October 5
8:30 - 3:30 pm
Keynote: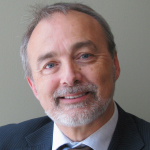 Vancity Presents: DIVERSITY IN LEADERSHIP, Bill Walters
Bill Walters is currently the Project Lead for DiverseCity onBoard – Metro Vancouver, working on behalf of The Laurier Institution. In his over 30-year career as a senior executive in provincial government and the non-profit sector, Bill accumulated extensive experience working with multiple stakeholders in the areas of immigrant settlement, multiculturalism, education/training, and labour market policy and programing. Bill has also been highly engaged with non-profit organizations as an Executive Director and as a board member, and recently spent two years on an elections committee for a large credit union which involved the screening of candidates for the Board of Directors. In his spare time, Bill is an avid musician and performs with several jazz and concert ensembles.
---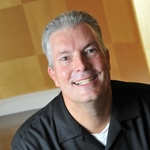 YOUTH SERVICE: IT CHANGES LIVES
David Battey is President and Founder of Youth Volunteer Corps (YVC), a nonprofit organization operating in the U.S. and Canada focused on increasing service opportunities for youth and helping them develop a lifetime ethic of service. David is a nationally recognized leader in the fields of community service and youth development. As a Political Economy major, he initially developed the concept for YVC in 1985 as part of a senior public policy thesis while attending Williams College in Massachusetts. In 1986 he returned to his hometown to establish the Youth Volunteer Corps of Greater Kansas City. After operating the program for two years, David was hired by Youth Service America to begin national replication of the YVC model, which helped him eventually launch YVC as an independent nonprofit. Since then, the YVC network has grown to include nearly 40 Affiliates in the United States and Canada. More than 300,000 Youth Volunteers have served more than 4.5 million hours with YVC since 1987.
---
More speaker announcements coming soon!
Stacy Ashton
RETAINING VOLUNTEERS: THE MISSION-FOCUSED WAY TO KEEP VOLUNTEERS LONGER
Engaging volunteers means building relationships based on common goals. Your most compelling common goal is your mission. Learn how a mission focus can help volunteers try harder, stay longer, come back later, and refer their friends and family.
---

David Battey
ENGAGING OUR "AT RISK YOUTH"
This session is an opportunity to help youth through positive role models while helping them to understand that we appreciate that they can participate meaningfully in their communities. Through proper training and guidance, youth can start to see a change in school, more positive attitudes, and feel like they are having a positive impact on their communities.
Learn some of the key points that can help to "At Risk Youth" to participate in your volunteer programs.
---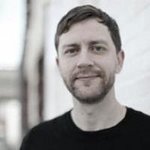 Sean Condon
Vancity Presents: SOCIAL ENTERPRISE - POWERFUL TOOL TO CREATE SOCIAL CHANGE
Social enterprises are increasingly being used by not-for-profit organizations as a powerful tool to create social change in their communities while improving their own financial sustainability. Sean Condon, Vancity Community Foundation's social enterprise development advisor, will lead a workshop that delve into how organizations to can start to explore, plan and build a successful social enterprise. He'll go over some of the myths and pitfalls as well, while scoping out what an enterprise needs to create strong social and economic impact.
---
Joyce Hsu
THE MOBILE OFFICE - THE NEW REALITY!
Imagine if you could work from anywhere and collaborate with others: how would you work differently in your nonprofit? In this session, we break down cloud computing by discussing how the technology works (from accessibility to data security, online privacy and more), and how to migrate to the cloud by adopting four essential cloud services (i.e., office productivity tools, collaboration and communication tools, CRM, etc.). You'll walk away from this session with practical tips, tools and processes that will help you start working in the cloud!
---
Kylie Hutchinson
WHAT PROMOTES PROGRAM SUSTAINABILITY & HOW CAN YOU ACHIEVE IT?
Congratulations! You have a successful program or pilot and you've been actively working to make it stronger. Now, how will you sustain it over time? New research into the area of program sustainability has shown that there are concrete steps you can take to increase the longevity of your programs. Although many organizations diligently develop a strategic plan, few seem to draft a formal sustainability plan. In this engaging session learn what factors can increase the sustainability odds of your program and the benefits of developing a formal sustainability plan.
---

Nate Toevs
OVERCOMING WORKPLACE BARRIERS WITH TECHNOLOGY
Nate joined Neil Squire in April of 2015 as the Employer Outreach Developer, his role is to spread the message of the program throughout the small and micro business sector that makes up this Province. "I joined Neil Squire because I really saw the opportunity to make a difference in the lives of people that need the help the most. I have been blessed with a gift to communicate a message whether it be 1 on 1, small groups or large gatherings." The Technology at Work program provides funding for Assistive Technology to help those employed or self-employed that have a barrier to their work related duties. Some examples include.. restricted movements, pain, low vision, hearing loss and many other challenges and barriers can be overcome with Assistive Technologies. Our Technology at Work program has already helped hundreds of British Columbians maintain or improve their employment situation with the use of Assistive Technologies. The Neil Squire Society for 33 years has worked with over 30,000 of people in Canada that have physical disabilities.
---
Debbie Turner
BC SOCIETIES ACT 2.0
A leader at BC Registries and Online Services for over 20 years, Debbie Turner has been the Deputy Registrar at BC Registries for the past 6 years. She is responsible for the Corporate Registry, Personal Property Registry and the Manufactured Home Registry and was the Project Director for the Societies Act Project, responsible for the development of the new online service that was built for the new Societies Act.
---
Joanna White & David Pyatt
CONVERSATION WITH THE COMMUNITY GAMING GRANTS BRANCH
Meet face-to-face with Community Gaming Grants Branch staff. Become informed about any updated program guidelines.
---

Alex Tse, Andy Telfer, Carolyn Cade & Tracey Gibson
PANEL TOPIC: THE CHANGING FACE OF VOLUNTEER RECRUITMENT
The traditional approach to engaging volunteering is changing. Hear from some local experts on what they are doing to ensure you aren't left behind.
---
PANEL TOPIC: EMPLOYER SUPPORTED VOLUNTEERING
How do we support employers with their ESV programs? Do you know what they need from us? Have you worked with them before?
Join our ESV Panel and find out from them the positive impact their programs have on their staff and what they need from us in the future.
---
More presenter announcements coming soon!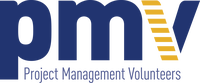 Introduction to Project Management for Non-profits
New this year - Project Management Volunteers (PMV) will be offering a full-day workshop at a reduced rate on Introduction to Project Management for Non-Profits as part of the Volunteer Futures Symposium.
Project Management Workshop Objective The objective of this workshop is to introduce non-profit leaders to the practice of project management. You will learn how project management can assist you in successfully planning and completing initiatives through the use of basic project management tools and processes.
Workshop Plan
Project Planning
Project Estimating Techniques
Scheduling and Budgeting
Project Controls
Status Reporting
Change Management (i.e. How to Make Changes to a Project)
Closing a Project
Date: Wednesday, October 4
Time: 9:00 am - 4:00 pm
Additional Fee: $50 Location: Executive Airport Plaza Hotel Richmond (Room to be confirmed)
Spaces is limited to 15! To register, purchase tickets below.
---
FAQ:
Do I have to purchase the Symposium ticket to attend the PMV workshop? What would the rate be?
Yes, to attend this specially priced PMV Workshop you need to purchase a Symposium ticket and a PMV ticket. i.e. Purchase a Symposium ticket @ $200 (early bird) and PMV Workshop ticket @ $50. This will include coffee/refreshments/meals + all conference sessions. You can attend any of the sessions during the event.
Location:
Executive Airport Plaza Hotel Richmond
7311 Westminster Highway
Richmond, BC V6X 1A3
---
How do I book a room at special rate?
Executive Airport Plaza Conference Hotel is offering conference delegates a special rate of $119/night. Please call @ 604-278-5555 or 1-800-663-2878 and ask for the Volunteer Futures Special Room Rate and reserve your room via credit card.
---
What are my transport/parking options getting to the event?
Skytrain station/transit is a few blocks away from the hotel.
Buy your parking pass at the front desk and you must display it on your dashboard.Exact change is required. Details to come
Our sponsorship package outlines exciting opportunities for you to become involved in supporting the event. Check out the Sponsorship Package.
We acknowledge the support of the Province of British Columbia.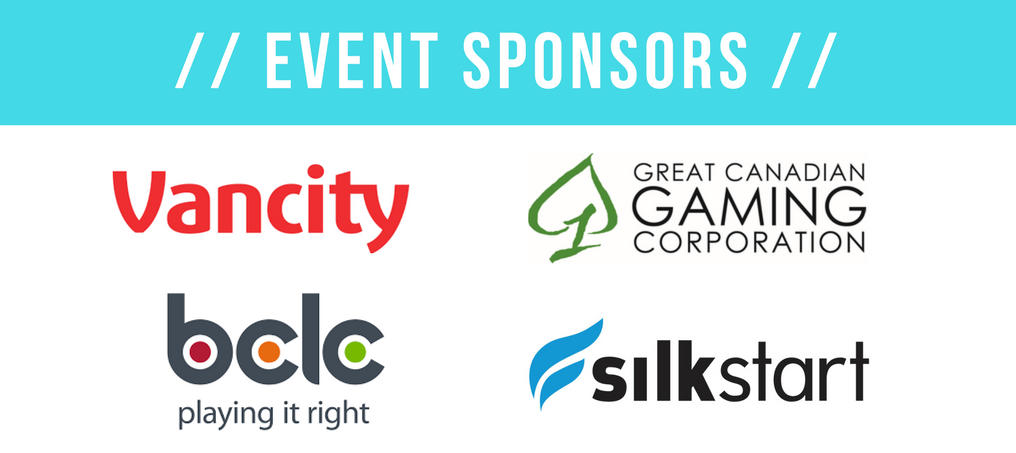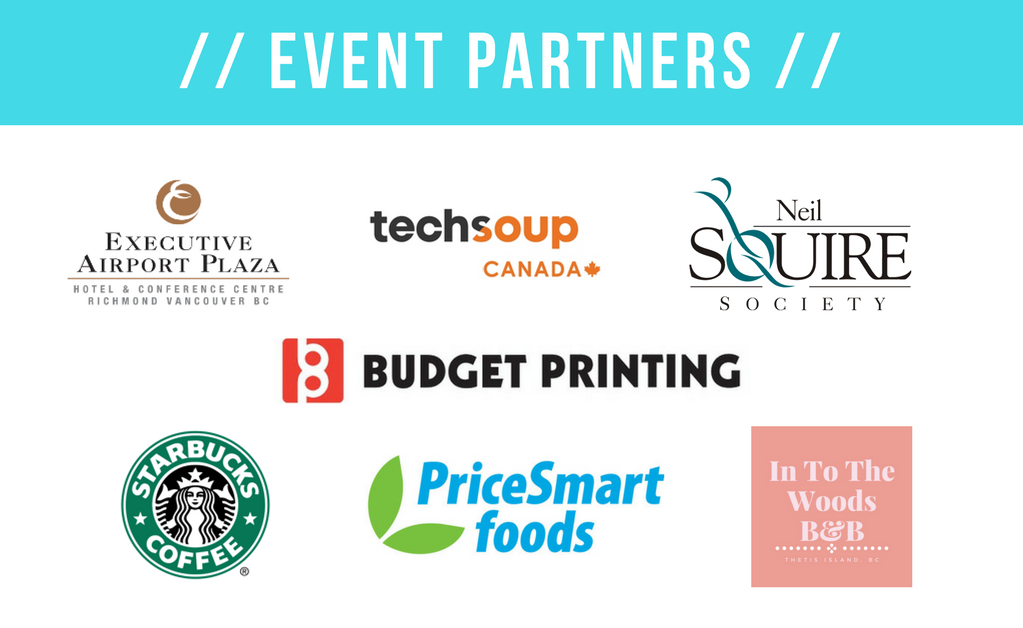 Executive Airport Plaza Hotel - 7311 Westminster Hwy, Richmond, BC V6X 1A3, Canada