Volunteer Futures Symposium 2019
Event Details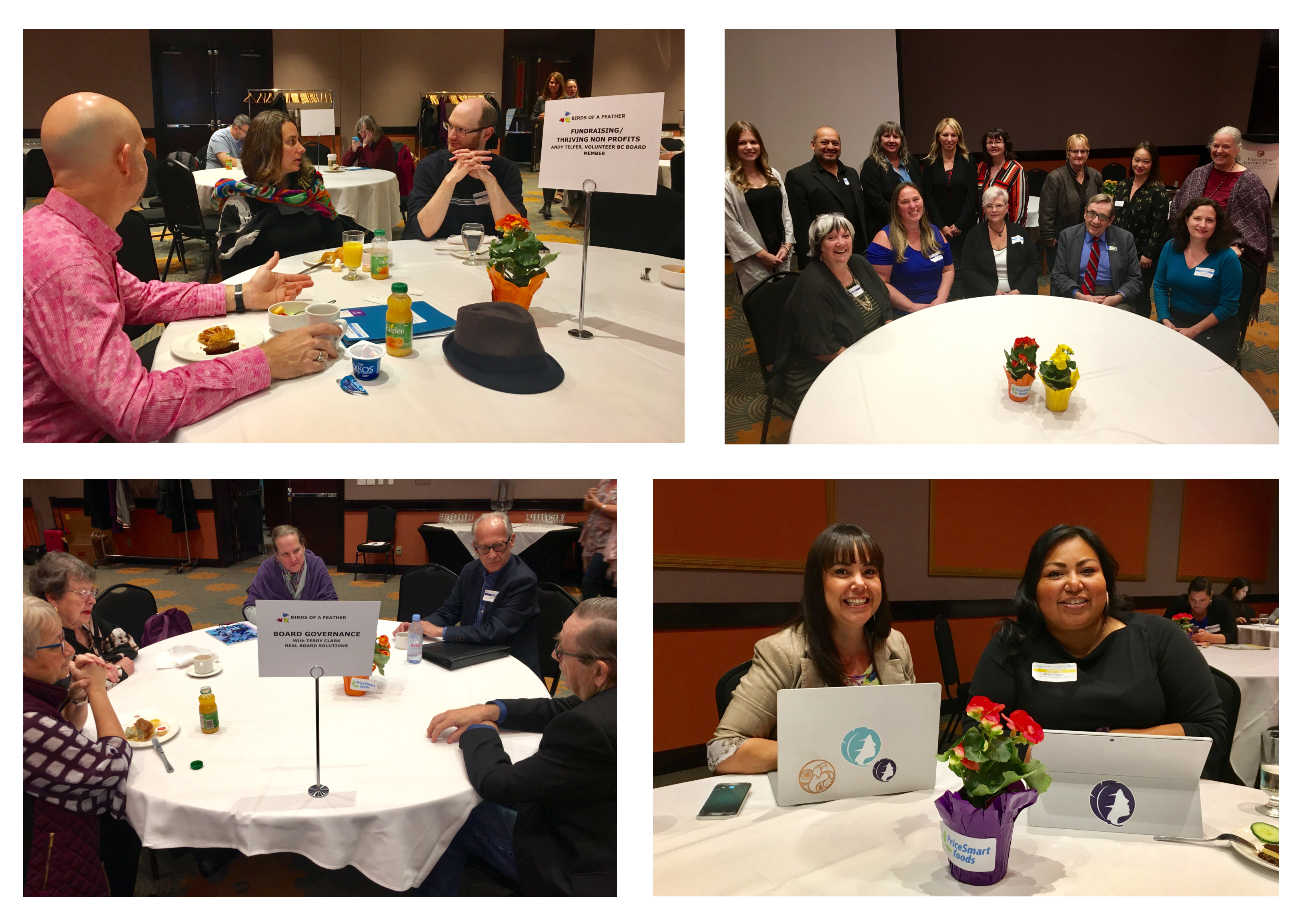 Join Volunteer BC and BCACG at
VOLUNTEER FUTURES & BCACG SYMPOSIUM 2019
We host a cost-effective conference known for its inspiring keynote addresses, practical workshops and relevant sessions with plenty of opportunities to network with colleagues and volunteers from across BC.
Registration fees include: All sessions, breakfast, lunch, coffee & refreshments.
Everyone is welcome! Volunteers, staff, board of directors, volunteer coordinators and from general public wanting to learn more about volunteerism and non-profit/charities sector can attend. Sign language interpreters are available making this event accessible for people who are deaf and hard of hearing.
---
Are you a Volunteer BC active member? (member in good standing)
Click on "Login to Purchase Tickets" button below to get special member rate. Members can PAY NOW or be INVOICED.

Not a Volunteer BC member?
Want the special member rate? Save $100 and sign-up now.
Click here to purchase your membership.
Click on conference page to purchase your discount ticket.
PAY NOW with credit card.

Not sure if you are a Volunteer BC member or the status of your membership?
Email info@volunteerbc.bc.ca to check your membership status.
SCHEDULE TO BE ANNOUNCED SOON!
Thursday September 26 - 8:30 - 3:30 PM
Friday, September 27 - 8:30 - 3:00 PM
Keynote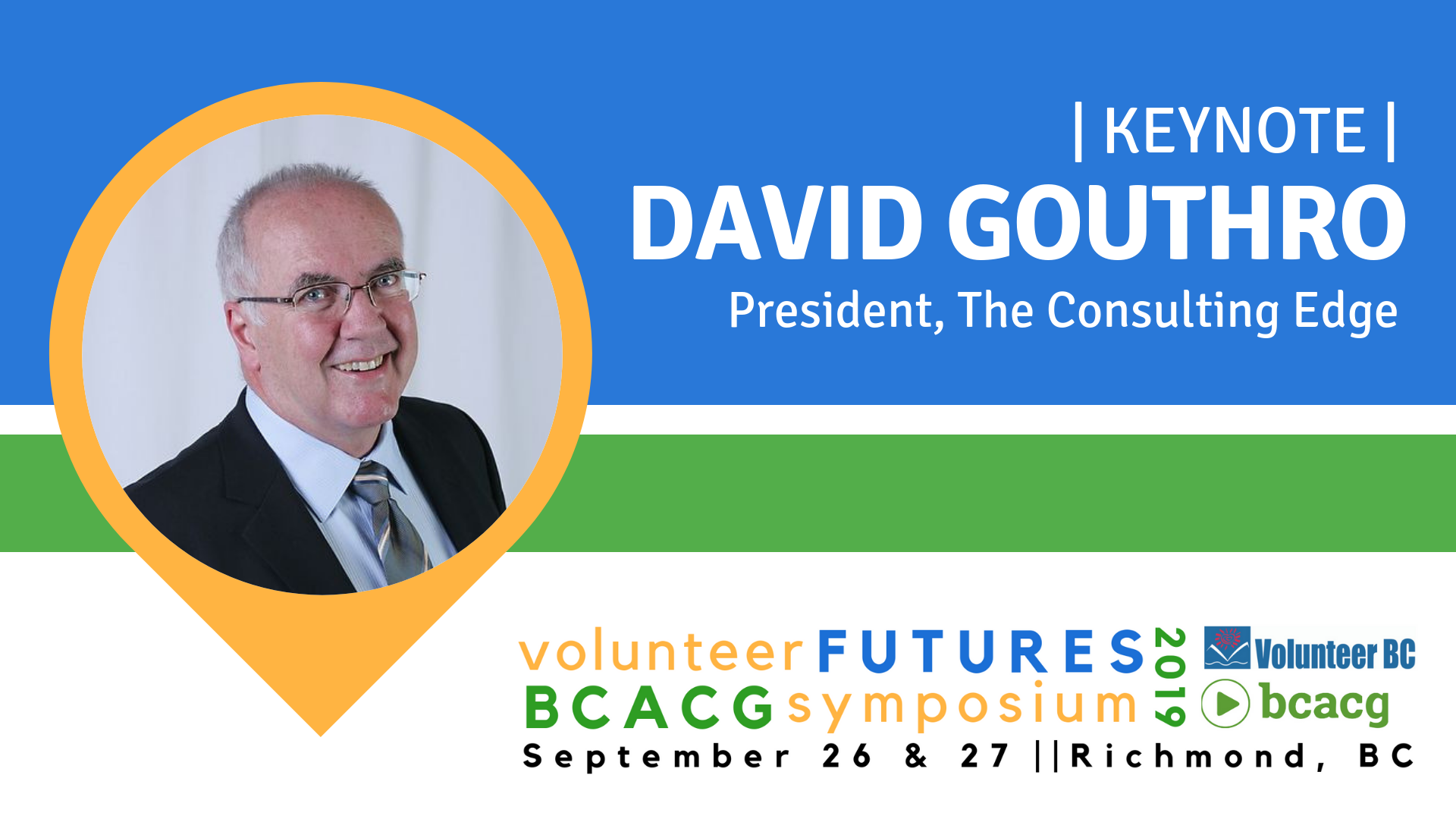 Keynote: The Courage to Lead
Virtually every time we have a tough decision to make as a leader, courage is required to shift from merely thinking about the right thing to do, to actually doing it. This fast-paced, interactive keynote will help you come to grips with how to access the courage you already possess . . . to lead regardless of the circumstances you find yourself in!
---
We are honoured to have David Gouthro, President of The Consulting Edge as the keynote at this year's Volunteer Futures Symposium.
David's keynotes and workshops leave audiences feeling renewed and ready. With 40 years experience in a wide range of public, private and not-for profit organizations in North America and beyond, his expertise is in helping people change they way they lead, manage, think, create and collaborate. All of this is in support of helping attain greater personal and organizational success. His presentations are lively, light-hearted, engaging, liberally sprinkled with humor and always relevant to his clients' needs.
Stay tuned for more sessions & details!
---
Here's a preview:

Volunteer Management: Tech Tools to Train, Engage, and Inspire Volunteers
---
Creative Fundraising for Small to Medium Sized Organizations
---
Meet face-to-face with Community Gaming Grants Branch staff. Become informed about any updated program guidelines.
Clear Language & Design - Communicating More Effectively
---
The Employers's Advisors Office - The 5 W's - How They Can Help You
---
Re-imaging Board Governance
---
When Volunteering Goes Bad
---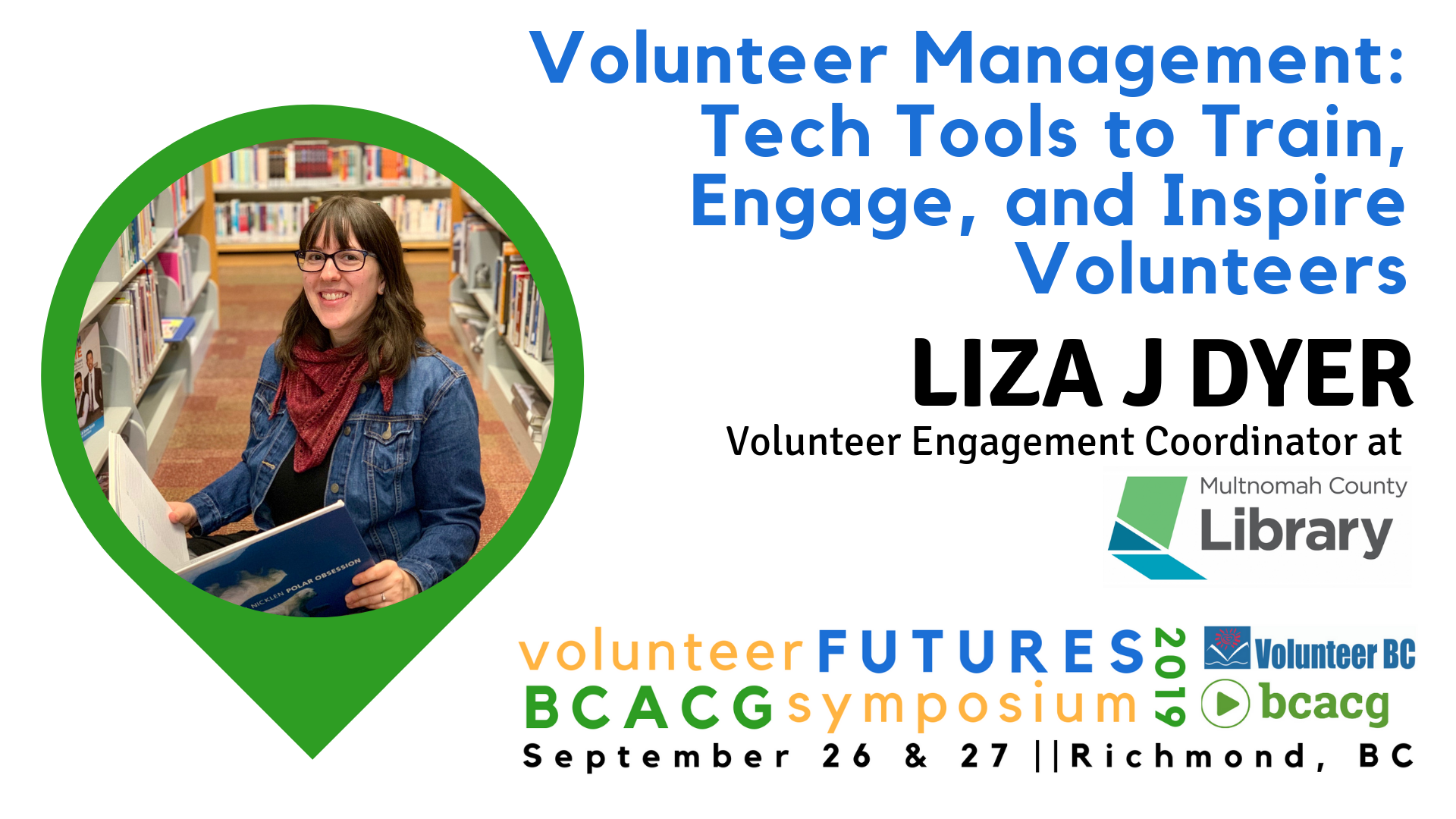 As volunteerism shifts and evolves, so does the need to adapt to changing technology. Many volunteers expect us to be savvy and efficient with technology—an expectation that will surely continue to grow—which means we no longer have the option to go without. Taking the time to research free and low-cost tools can seem like one of those "I'll do it later" things, so this session is an opportunity to learn about several tools for volunteer engagement in under two hours. You'll leave with ideas for using new tools to onboard, train, engage, and ultimately, inspire and reinforce your volunteers' connection to your organization and cause.
Liza has been working and volunteering in the nonprofit and public sectors for more than 15 years. She lives in Portland, Oregon (USA) where she works as a Volunteer Engagement Coordinator at Multnomah County Library, a public library system which engages over 2,000 community members as volunteers each year. She spends her days connecting people and information, creating better access to volunteer experiences, and nerding out over technology. Liza is proud to be an AmeriCorps alum and Certified in Volunteer Administration (CVA).
---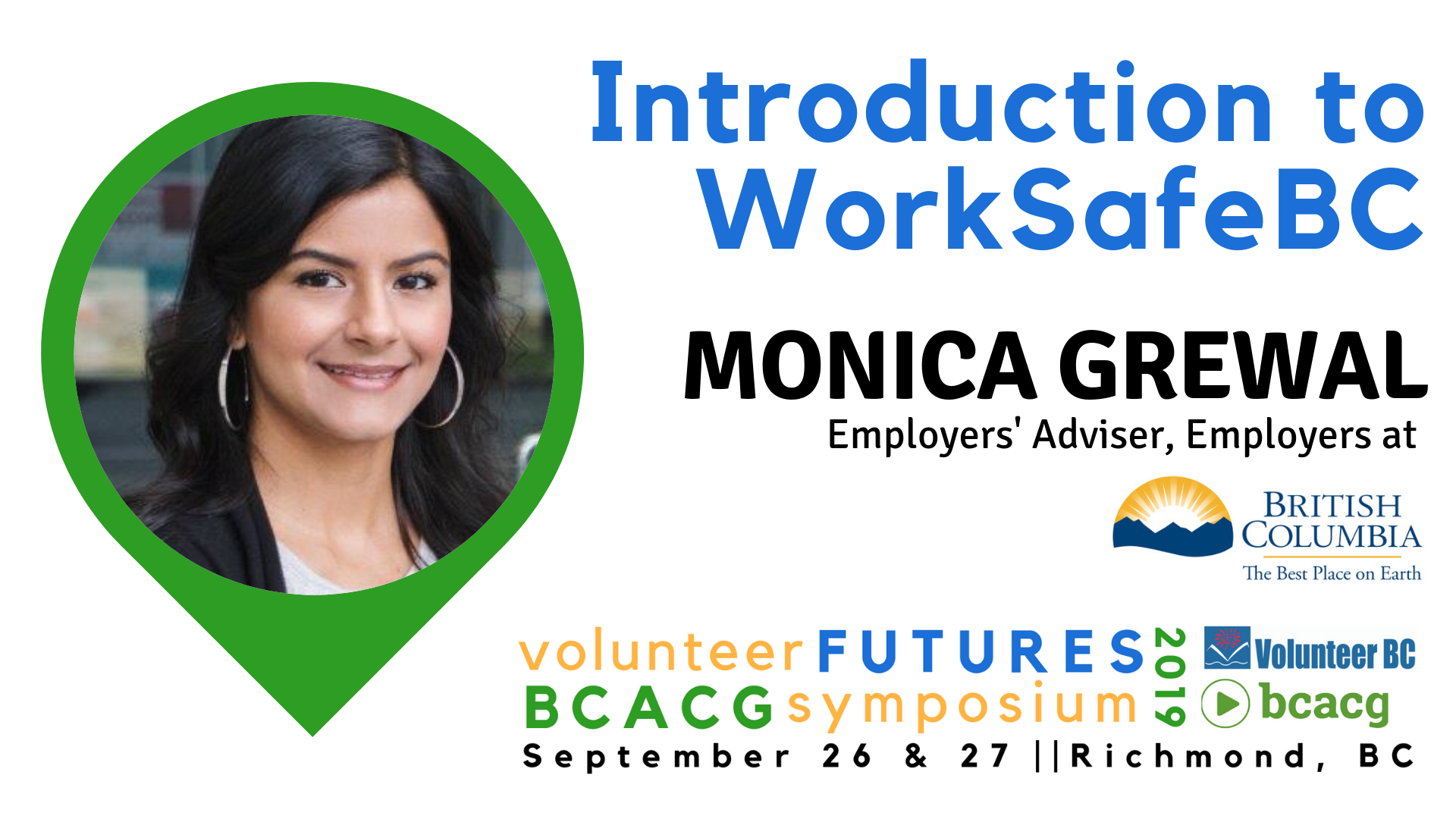 Monica is an adviser with the Employers' Advisers Office, a branch of the Ministry of Labour. Her office provides independent advice, assistance, representation and education to employers on all issues related to the workers' compensation system. Prior to assisting employers, Monica worked as an adviser with the Workers' Advisers Office. She holds a Masters in Public Administration and enjoys promoting safety at work.
---
Location:
Executive Hotel Vancouver Airport
7311 Westminster Highway
Richmond, BC V6X 1A3
---
How do I book a room at special rate?
Executive Airport Plaza Conference Hotel is offering conference delegates a special rate of $189/night. Please call @ 604-278-5555 or 1-800-663-2878 and ask for the Volunteer BC Special Room Rate and reserve your room via credit card.
---
What are my transport/parking options getting to the event?
Skytrain station/transit is a few blocks away from the hotel.
Buy your parking pass at the front desk and you must display it on your dashboard. Exact change is required.
---
Things to do
Discover Richmond. There are plenty of restaurants/shopping and other amenities in the area. Visit Tourism Richmond for ideas.
Our sponsorship package outlines exciting opportunities for you to become involved in supporting the event. Check out the Sponsorship Package.
---